you can find more news on our LinkedIn page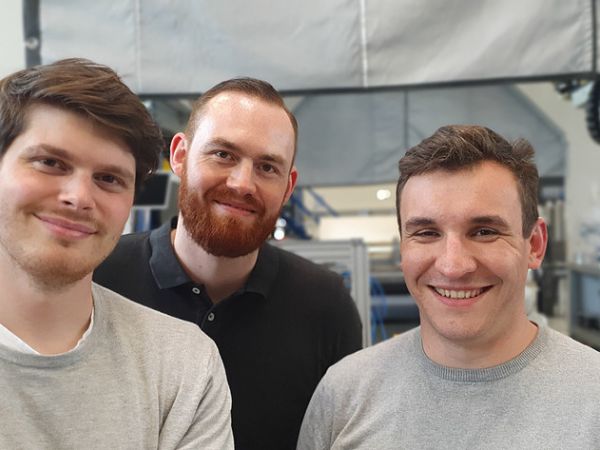 Aachen 21.10.2021 - FibreCoat GmbHan innovative composite materials spin-off from the Institut für Textiltechnik (ITA) of RWTH Aachen, announces it closed a $3 million Series A round with Goose Capital, Phoenix Venture Partners, b.value AG, NOVA by Saint-Gobain and the TiE Houston Angels, led by Ashok Rao (Goose Capital). The capital raised is being used to expand the FibreCoat team to increase sales and marketing activities as the company looks to increase capacity and to allow FibreCoat to build new partnerships in the construction, electronics, and automotive industry.
"These strong investors offer a knowledgeable background in materials and a diverse network into the markets we serve as we lay the foundation for scaling our technology to increase our capacity from 10 tons per month by the end of 2021 to 60 tons per month in 2022" said Robert Brüll, CEO, FibreCoat.
FibreCoat offers a revolutionary coating technology for fibres in composite and shielding applications as a basic building block for tomorrow's mobility and construction industries. Developed by co-founders Robert Brüll, Alexander Lüking, and Richard Haas as part of their doctoral studies at the RWTH Aachen University (Germany), FibreCoat's product lines include AluCoat, metal-coated basalt fibres used for electromagnetic shielding and conducting applications, and PolyCoat, thermoplastic-coated glass fibres used for strengthening and light weighting applications. The coated fibres provide substantial quality advantages due to the single-filament coating and the tunability of the materials (e.g., adjustable coating thickness, homogeneity, thin core fibres). FibreCoat produces application- and customer-specific bicomponent filaments for a wide range of applications resulting in disruptive advances in the composite and EMI shielding industries. It provides a significant advantage over other technologies due to its high speed and one-step technology process, with substantial-quality advantages resulting from the single-fibre coating. The high-performance fibres not only improve existing products but enable completely new mass market applications in areas ranging from light-weight EMI shielding in electric vehicles and defence applications to drape-able EMI shielding fabrics for smart textiles or wallpapers in hospitals.
"In addition to high-coating flexibility, our extensive network for customer-specific processing of coated fibres differentiates us from our competitors" said Brüll. "Our first market-ready product, AluCoatsaves up to 90 percent in CO2 emissions during production when compared to alternative materials, such as solid metal fibres, and aluminium foils and sheets, while also being fully recyclable."
The Series A funding was a result of FibreCoat's outstanding technology and performance at this year's Rice Business Plan Competition (RBPC), where the company was represented as the TiE Global automatic European entry after successfully winning TiE Global's feeder competition in Europe. As the largest intercollegiate start-up competition in the world, RBPC provided the perfect combination with TiE for FibreCoat to leverage an extensive network, placing third in the final competition. The RBPC invites start-ups from 42 top universities from around the world to compete at the Jones Graduate School of Business at Rice University each spring in front of over 300 investors and other judges for over $1.5 million in prize money. Past RBPC alumni have raised more than $3.5 billion in funding.This achievement attracted the attention of Goose Capital, which led to the success of this round" added Brüll.
Goose Capital began 15 years ago as a small group of successful executives committed to supporting emerging entrepreneurs and has evolved into a professional investment organization providing capital, mentorship, and board members to early-stage companies. Members of Goose Capital have broad experience across multiple industry sectors. Goose Capital has invested over $50 million in start-ups, and currently has around twenty companies in its portfolio. Goose Capital provides the Grand Prize at the Rice Business Plan Competition and often provides much more, having invested over $20 million in RBPC winners alone.We are thrilled to be part of this incredible competition, delivering high quality teams to Rice, from Universities in Europe and Asia", said Ashok Rao, past Chairman of TiE Global and the founder of this feeder competition program along with Brad Burke, Managing Director of the Rice Alliance." Our teams from Europe and Asia have acquitted themselves admirably for the 10 years this program has been in existence with 4 teams having made it the finals while obtaining over $10 million in investment from Goose." And in his role of Board Director of Goose Capital and future Chairman of the Board of Directors of FibreCoat, Rao added "FibreCoat is an exciting investment opportunity for our Goose members. The interest level was so high that this offering was oversubscribed by 200%." https://www.goose.capital/
The b.value team has more than 40 years of experience in setting up, leading, and developing technology companies and commercializing biotechnological developments. Their investment philosophy focuses on talented entrepreneurs who want to create a passionate company with knowledge and courage from a business model with high scalability and disruptive proprietary technology. "We are very proud to welcome FibreCoat with their ground-breaking composite fibres to our portfolio. We believe that FibreCoat will revolutionize the composites market in the coming years, and b.value AG is delighted to be part of this journey," said Georg Lentzen, Managing Director, b.value. www.b-value.de.
Phoenix Venture Partners (PVP) invests at the convergence of advanced materials, biology and hardware with advanced computation and AI. PVP employs a multi-stage investment strategy, encompassing both seed and venture investment programs, and assists entrepreneurs with customer and supply chain business development. https://phoenix-vp.com/
NOVA by Saint-Gobain, the corporate venturing arm of Saint-Gobain, acts as a bridge by working with qualified start-ups by providing access to Saint-Gobain's internal resources and helping start-ups form long-term partnerships. Rooted in trust, expertise, support, and flexibility, the NOVA team supports entrepreneurs whose focus aligns with their expertise to create a path to market. "Our partnership with FibreCoat will bring innovative solutions to our customers and aligns well with our mission of making the world the better home," said Minas Apelian, Vice President, Internal and External Venturing, Saint-Gobain. https://www.nova-saint-gobain.com/
The mission of the TiE Houston Angels is to foster entrepreneurship through mentoring, networking, education, funding, and incubation. With a focus on giving back to the community, TiE's focus is on generating and nurturing the next generation of entrepreneurs. The overall aim is to empower individuals and create wealth in communities by assisting entrepreneurs. https://houston.tie.org/ 
FibreCoat is interested to connect with anyone interested in affordable conductive fibres and would like to reach out to info@fibrecoat.de or visit www.fibrecoat.de.
About FibreCoat GmbH
FibreCoat GmbH is a start-up company based in Aachen, Germany, offering a revolutionary coating technology for coated fibres in composite and shielding applications as a basic building block for tomorrow's mobility and construction industries. To make high-performance materials affordable for high-volume production, FibreCoat focuses on continuous innovation and strong partnerships. Learn more at https://www.fibrecoat.de/.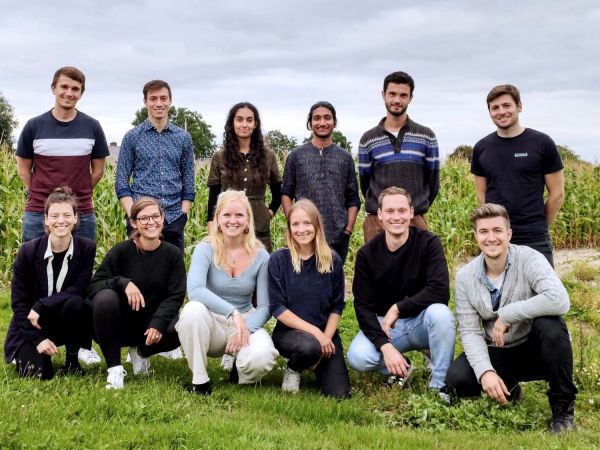 The female-founded start-up traceless materials that developed a holistically sustainable alternative material for plastic, receives a €2.42million grant and equity investment from the European Innovation Council (EIC). The funding will allow traceless to bring its novel naturally compostable biomaterial to market, substituting plastic and bioplastic in products that can easily end up in the environment - solving global plastic pollution. 
Since its founding in September 2020 traceless has shown clear ambitions to bring their materials to market fast. The continuously growing team is developing several prototypes, among others an e-commerce shipping bag with OTTO (https://www.otto.de/newsroom/de/kundenfokus/kampf-gegen-plastikmuell-wie-traceless- die-welt-aufraeumen-will), one of Europe's biggest e-commerce companies. Simultaneously, a successful seed investment allowed traceless materials to build its first pilot production plant to realize first market pilots. The company will use the EIC funding to further accelerate its scale up through the building of a demonstration production plant which will enable a first market entry for traceless materials. 
The EIC evaluation committee praises the excellence of traceless' invention: "The proposed innovation represents a true breakthrough in the field of plastic materials as it combines a circular and sustainable approach, based upon agricultural waste, innovative transformation steps, and final characteristics of the materials, which are beyond the state of the art and will bring a fully biodegradable solution in many sectors. The combination of biodegradability with specific thermomechanical, barrier and compatibility properties, can generate relevant market opportunities, especially from the packaging industry."
Learn more about traceless materials and read the official press release.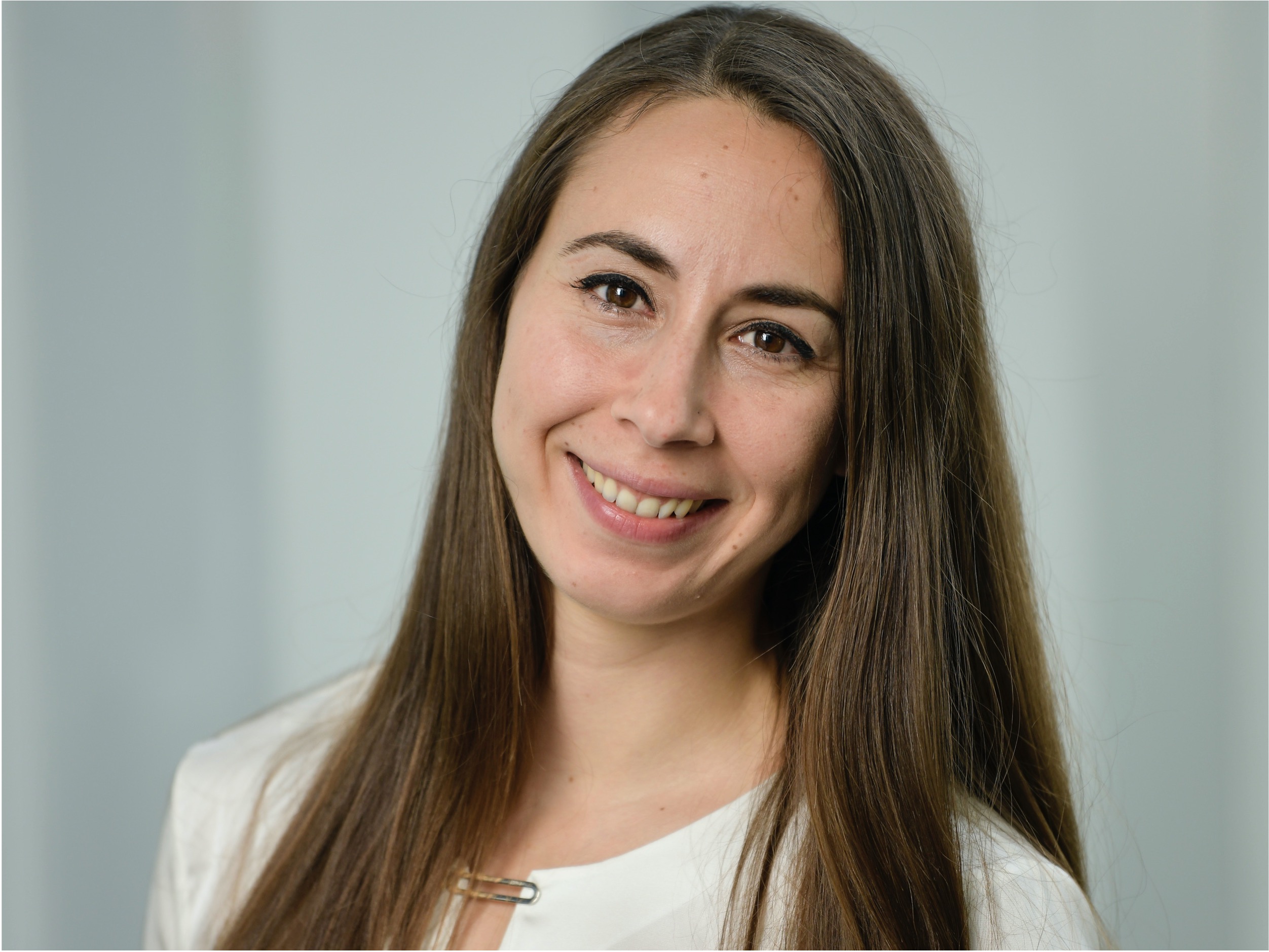 We warmly welcome back our new and former team member Pelin Yilmaz! Pelin, we are excited to work with you again benefiting from your deep tech expertise, your passion for innovations, and your power.
Besides her expertise in bioinformatics, microbiology and marine biology, Pelin will bring in her new understandings of microbiome in human health from her last job. She augments the women power of our team to foster the expansion of b.value's portfolio.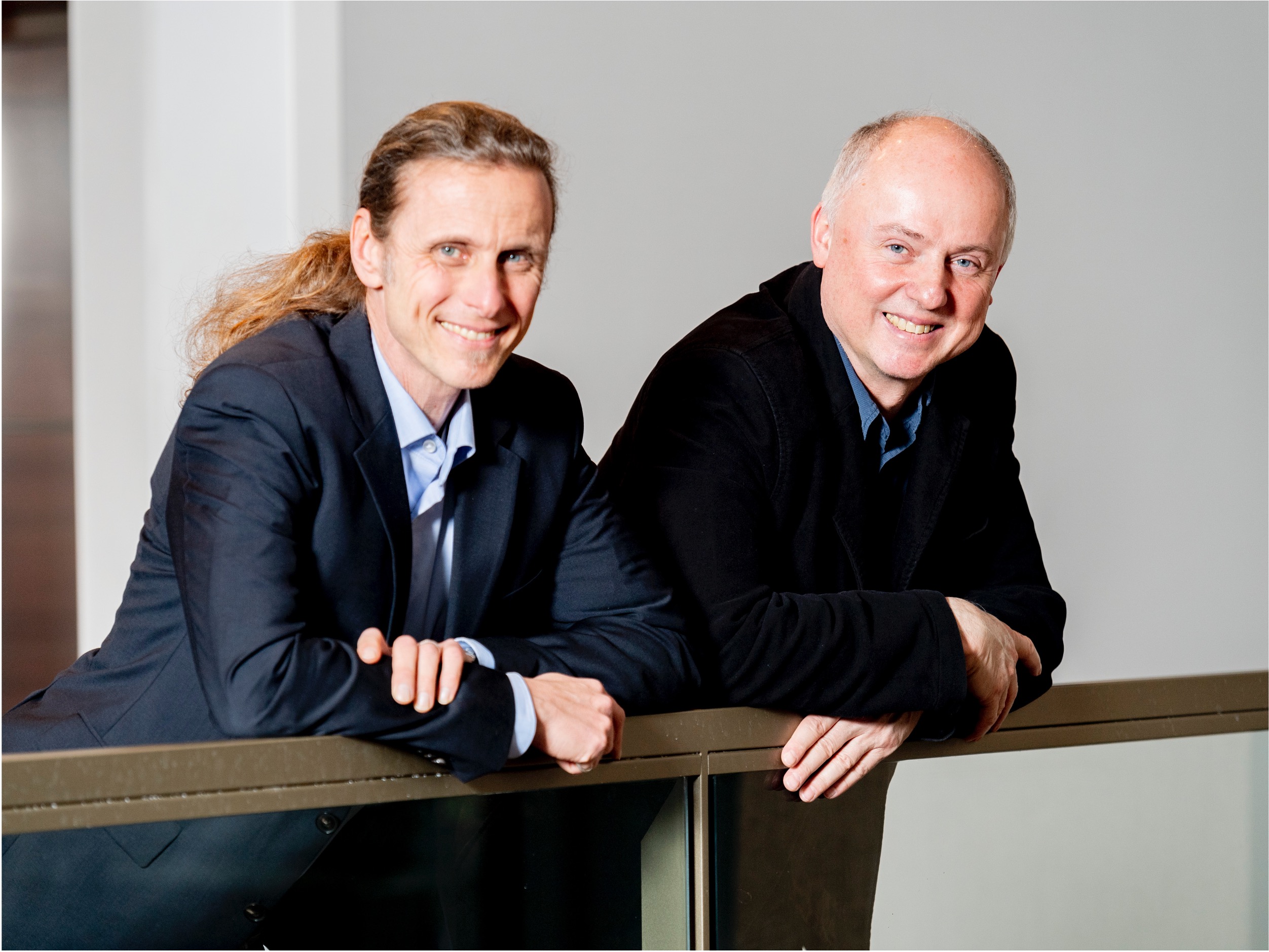 Actome GmbH, a life‐science start‐up company from the University of Freiburg and Hahn‐Schickard, Germany has closed a seed investment agreement with b.value AG, Düsseldorf, Germany and further investors. The seed investment will be used to establish the operative business and to bring Actome's first commercial products to the market. The first in class products will support life science researchers by enabling the quantification of proteins and protein interactions in biological samples with hitherto unseen sensitivity and specificity.
The unique performance of Actome's products is based on the patented "Emulsion Coupling" technology that detects single protein molecules and protein interaction complexes by translating protein status into DNA‐barcodes. These barcodes are then detected by the method of digital PCR and decoded by a proprietary software developed by Actome. "Our technology expands the capabilities of digital PCR from nucleic acids to proteins. The application of our technology in the fields of proteomics, molecular pathway research and biomarker discovery will help to increase our knowledge about molecular biological processes and will transform medical diagnostics in an unprecedented way." says Csaba Jeney, co‐founder, CEO, and inventor of the technology.
Proteins control and direct biological processes through their interactions, the so‐called interactome, by which they determine our health and wellbeing. Tools to study the interactome enable the understanding of cellular processes and open up an enormous potential for research, diagnostics and therapies. Tackling these challenges, Actome's innovative technology is a breakthrough that will revolutionize research and biomedicine. The managing director of b.value AG, Peter Kallien, is excited about these opportunities: "This is why Actome fascinated us from the first moment on. We have been impressed how the team developed an extraordinary precise technology with huge benefits for proteomics research, which will allow to define better diagnostic biomarkers and therapies."
In addition to the investment, b.value AG will actively support Actome's business development in the future to increase outreach and accelerate growth. Further continued support by the University of Freiburg, Hahn‐Schickard, BadenCampus, Life‐science Accelerator Baden‐Württemberg, bwcon and Science4life is gratefully acknowledged by Actome.
About Actome GmbH
Actome is a privately held young life‐science startup founded in 2017. The year before Dr. Jeney moved from Budapest to Freiburg to partner with Dr. Koltay and to leverage his start‐up experience and the excellent environment provided by the University of Freiburg and the research provider Hahn‐Schickard in Freiburg. Actome provides assay kits, bioinformatics software and services for the sensitive, highly parallel and quantitative measurement of proteins and protein interactions. The long term vision of Actome is to decode the whole interactome and to exploit these discoveries in molecular diagnostic products for personalized medicine. Actome's first products will target the research market with a specific focus on assay‐kits for multi‐omics and single cell analysis. www.actome.de
About b.value AG
Beyond investing as a seed venture capital provider for biotechnology, life sciences and chemistry, b.value AG actively support their portfolio companies in the development with the unique "b.value Company Building" approach: Portfolio companies benefit from the high level of technological expertise and operational experience of the b.value team. The managing team has more than 40 years of experience in setting up, leading, and developing technology companies and commercializing biotechnological developments. Moreover, they profit from the accumulated experience of b.value ́s supervisory board and broad network. www.b-value.de 
For further information, please contact:
Dr. Peter Koltay, CEO
Phone: +49 761 203 73240 E‐Mail: peter.koltay@actome.de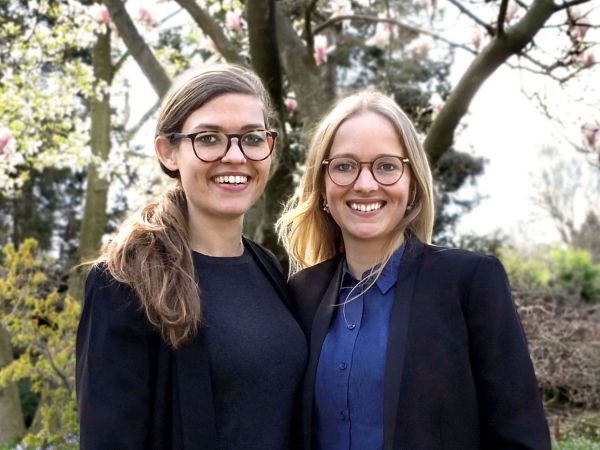 The b.value AG invests in the Hamburg-based female-founded start-up traceless materials GmbH together with the HighTech Gründerfonds (HTGF) and the impact investor Planet A. The investment will help to foster the scale-up, the further product development and the team recruiting.
traceless, founded by the investor Dr. Anne Lamp and her co-founder Johanna Baare in Septembre 2020, aims to develop and to produce 100 % bio-based and fully compostable materials as sustainable alternative to conventional (bio)plastics for packaging and other single-use applications. The traceless materials will contribute to solve the global plastic pollution and have a broad application with enormous market potential. b.value has evaluated diverse companies developing sustainable plastic alternatives, but none of them have been characterized by this outstanding combination of such a powerful management team, a superior technology with pronounced competitive advantages, a predominant material performance, and a holistic sustainability. The seed funding impels the development of first market pilots and its market launch. The strong founding team have great plants and we are glad to support them with our technical and operational expertise to foster the developing of the traceless materials' potential to solve the global plastic pollution.
Please find more information on traceless and its ambitious aims as well as on the seed investors in the official press release and at www.traceless.eu. 
Congratulations to Anne, Johanna and their team on the Green Ally Award! Although founded 7 months ago, the team already won several renowned awards demonstrating traceless's potential.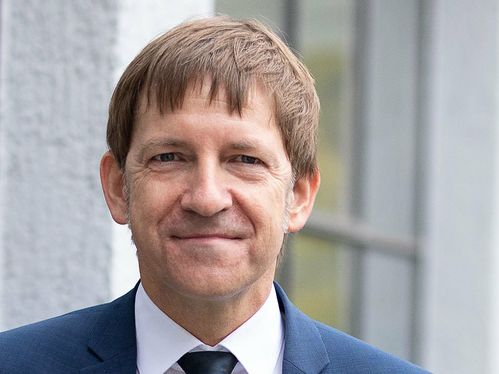 Dr. Jürgen Eck, member of the b.value supervisory board, has been appointed as a new member of the German Bioeconomy Council. This committee is an independent advisory body to the German Federal Government and advises it on how to implement the National Bioeconomy Strategy 2030 published in 2020. Congratulations to Dr. Eck! We wish him all success in his new responsible tasks.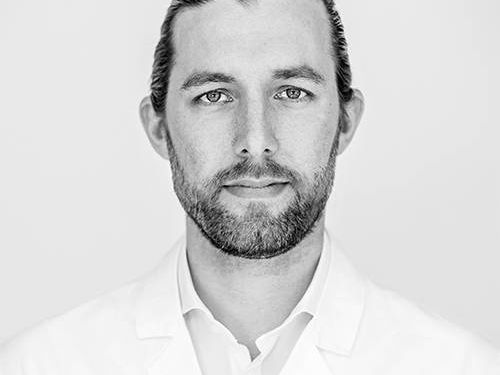 The German business magazine Business Punk ranks Lutz Kloke, CEO of the Cellbricks GmbH, among its "100 founders, movers and creative minds 2021". The article underlines the potential of the b.value portfolio company and its founder in the area of bioprinting and medical devices. Lutz and his team have ambitious plans for 2021 and b.value wishes all the best for reaching these aims.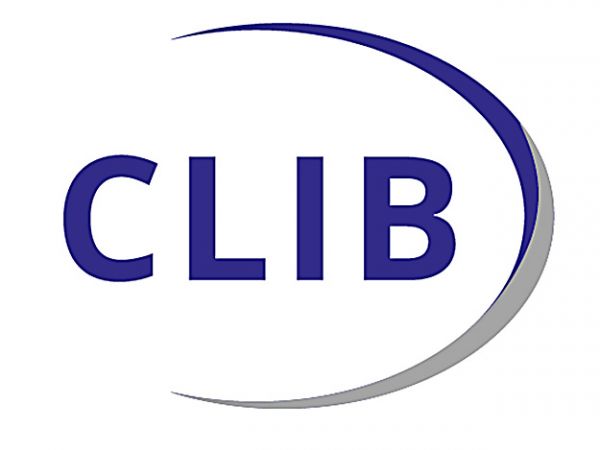 Peter Kallien, managing director of the b.value AG, has been elected to the board of the biotech cluster CLIB located in Duesseldorf.
CLIB is an international network with approximately 100 members, coming from diverse branches of the biotechnology and bioeconomy. The cluster connects its members and beyond to boost biotech innovations and novel business models. Having this in common with the b.value mission, Peter Kallien elucidates his upcoming task: "CLIB has made significant contributions to numerous bio innovations within the last 12 years resulting in an impressive track record among national and international clusters. Therefore, I look forward to contributing my experience and knowledge in technology transfer in biotechnology to further advance CLIB's development."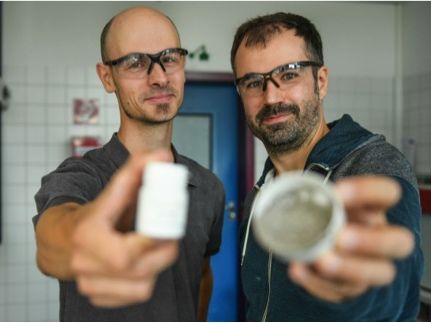 b.value AG, specializing in investments in early-stage biotechnology and chemistry start-ups, together with VC Fonds Technologie Berlin, managed by IBB Ventures, invested in the rapidly growing chemistry start-up Nano-Join GmbH. The investment is intended to drive forward the scaling of production and internationalization.
Nano-Join GmbH is a young technology company from Berlin, founded in 2015 as a spin-off of the Technische Universität Berlin (TU Berlin). The company's goal is to achieve a leading position in silver sintering by developing and producing patented silver-based materials for contacting e.g. components of power electronics, lasers or sensors. Led by Drs. Adrian Stelzer and Battist Rábay, Nano-Join has a competent team that has built experience in the development and production of sintering pastes over many years. Battist Rábay: "With the investment of b.value AG and IBB Ventures we now have the opportunity to take the next steps for Nano-Join. We will use the investment further expand our production capacities and, while maintaining the same high quality, to further increase our output and open up new markets. In the long term, this will enable us to continue offering our customers innovative technologies and products with the highest quality standards and best service. We are pleased to be able to continue on this path with two strong partners".
Peter Kallien, managing director of b.value AG: "The attractive investment case for Nano-Join is based on the rapidly increasing demand for power electronic control units, e.g. for electrical vehicles or in industrial electronics, which define new and higher requirements for miniaturization, reliability, operating temperature, switching frequency, and current carrying capacity of power semiconductors".
Sabine Wolff, Investment Manager at IBB Ventures adds: "The team, the market and the strong growth potential convinced us to invest in Nano-Join. We are very pleased to accompany Nano-Join together with b.value in their next steps".
b.value AG
b.value AG invests in talented entrepreneurs who want to build a company with disruptive and IP-protected technologies, courage, and passion with a business model with high scalability. b.value AG focuses on non-pharmaceutical biotechnology and chemistry in the D-A-CH region. It follows the megatrends health, nutrition, resource efficiency and digitalization. The aim is to build a long-term portfolio of fast-growing, young start-ups. http://www.b-value.de
About IBB Ventures
IBB Ventures (www.ibbventures.de) has been providing venture capital to innovative Berlin-based companies since 1997 and has established itself as the market leader in early stage financing in Berlin. The funds are primarily used for the development and market launch of innovative products or services as well as for business concepts of the creative industries. Currently, two funds with a total volume of EUR 100 million are in the investment phase. Both VC funds are financed by the Investitionsbank Berlin (IBB) and the European Regional Development Fund (ERDF), managed by the State of Berlin. IBB Ventures has already invested in more than 210 Berlin creative and technology companies; in consortia with partners, the start-ups received approximately EUR 1.52 billion, of which IBB Ventures invested EUR 217 million as lead, co-lead or co-investor. IBB Ventures is the umbrella brand for the VC activities of IBB Beteiligungsgesellschaft.
Nano-Join GmbH
Nano-Join GmbH is a young technology company based in Berlin. The primary goal of Nano-Join's innovative sintering solutions is to make high-performance electronic components for optoelectronics, e-mobility and renewable energies more powerful and efficient. https://www.nano-join.de/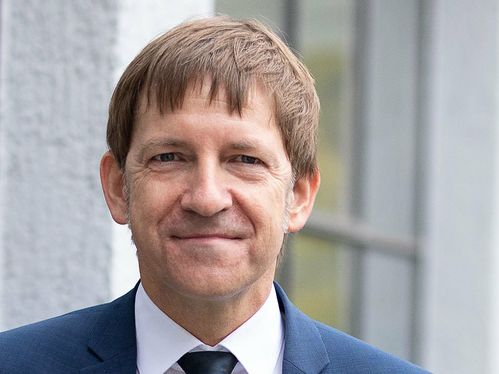 Dr. Jürgen Eck will be part of b.value's supervisory board. "As Dr. Eck is a co-founder and former CEO of the B.R.A.I.N AG, we have gained one of the leading experts of the German biotech industry." commented Peter Kallien, member of the managing board of b.value AG. "He made significant contributions to the outstanding success story of the B.R.A.I.N as the most known biotech company in Germany.B.R.A.I.N AG's successful IPO in 2016 with 61 Million € raised capital was spearheaded by Dr. Eck's as CEO. His extraordinary knowledge and insights into the industrial biotech will help us to boost b.value's future development."
The shareholders and the operative team of the b.value AG are considering the the year 2020 positively. In the 4th quarter, b.value plans to invest in two other companies (closing of first investment end of September) and to finish its fundraising with 2nd closing. Both will strengthen b.value's portfolio by future-oriented technologies and products. "2020 has been a good year for b.value despite global difficulties. This year elucidated the power of biotech and we could demonstrated that b.value can profit from this development." explained Peter Kallien. 
The b.value AG concluded its investment in BELANO medical AG at the end of August. The investment, together with the co-investor Deutsche Biotech Innovativ AG, should boost the commercialization of novel microbiome-based products. "We feel that BELANO's microbiome paradigm offers great potential for innovative skincare and health products with a natural mechanism of action already proven in a wide range of studies." pointed Dr. Georg Lentzen, member of the managing board of the b.value AG. The b.value AG is being pleased to be able to invest in such a promising company despite the unprecented times in 2020. This investment will support BELANO's rise to a leading provider of microbiotic products.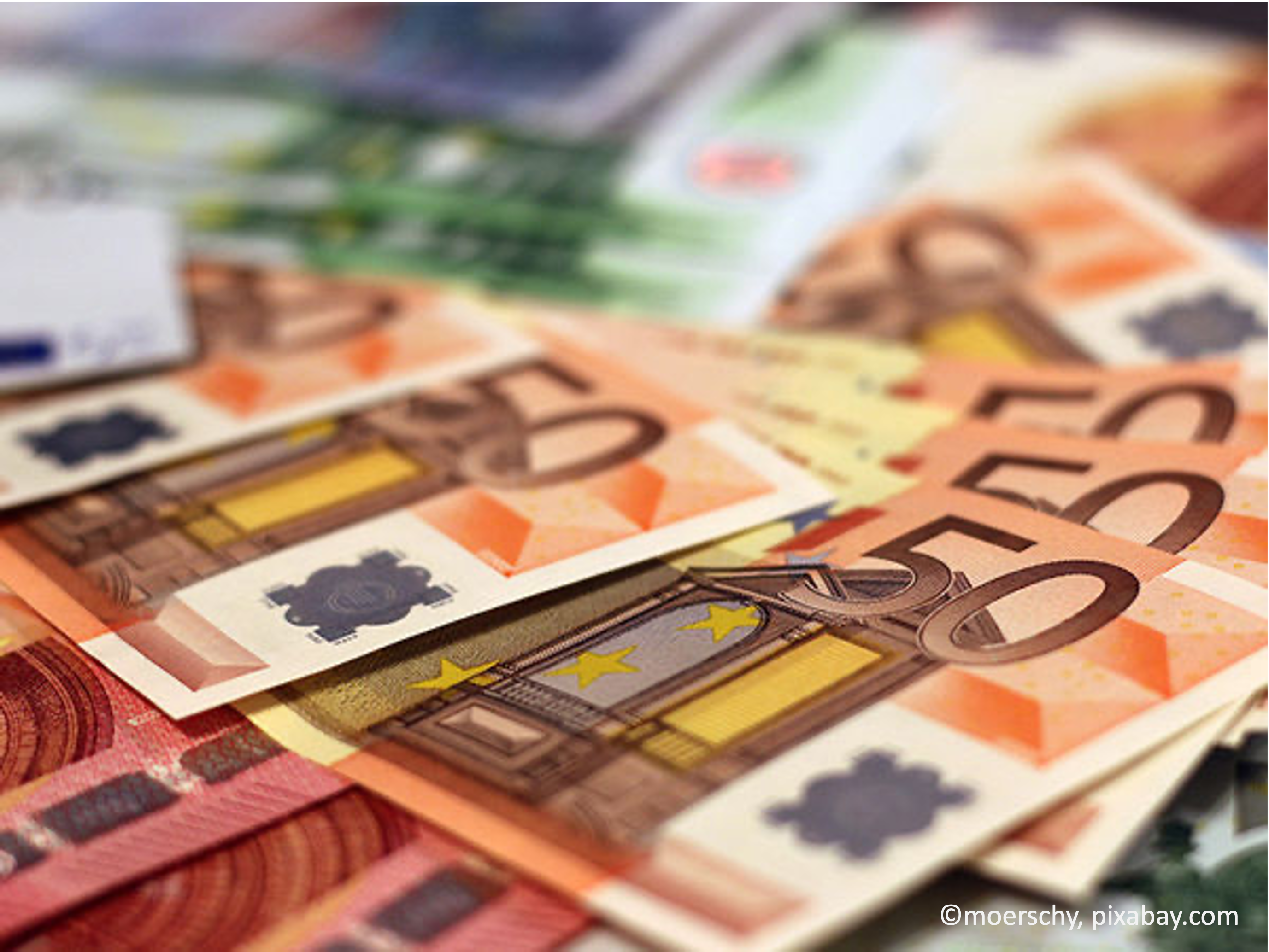 The b.value AG secures a first closing financing by end of June. The investment will support b.value to invest in 2-3 start-ups which is in line with its investment plans for 2020 in spite of the corona crisis. The fundraising will be closed in the fourth calendar quarter.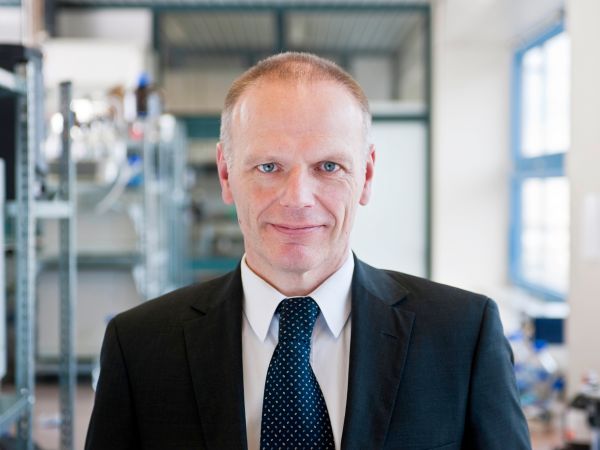 Our co-founder and former managing director
Dr. Thomas Schwarz
passed away on 10th July 2020.
With Thomas, we are losing a visionary personality and passioned proponent of biotechnological innovations.
He will long remain in our grateful memories and will further shape our work at the b.value AG.
Please find the fully German obituary at
https://www.bvalue-ag.com/2459/823.html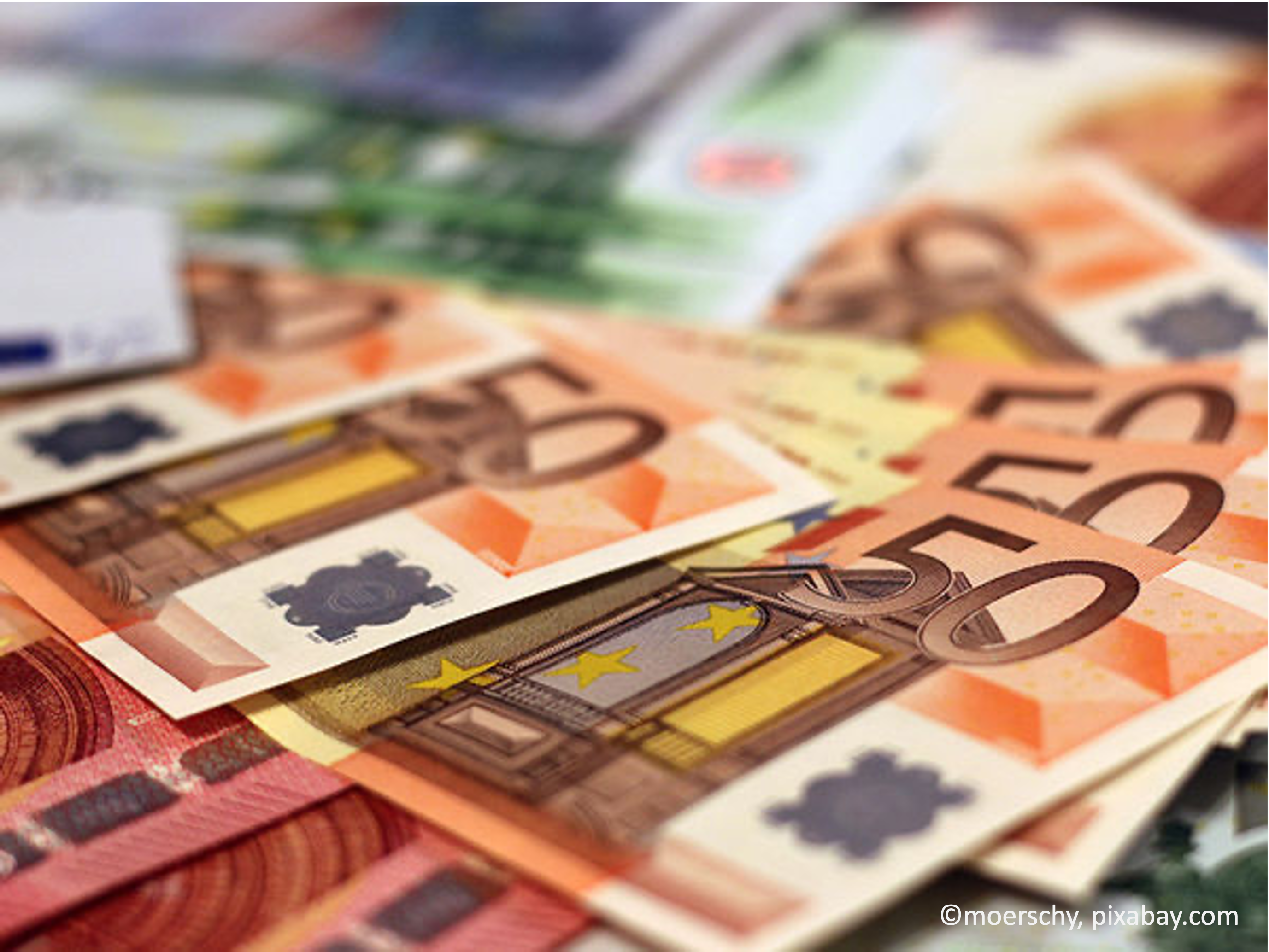 We congratulate Dr. Frank Kensy and b.fab GmbH for their success!
b.fab GmbH received the official letter for project funding from BMBF (German Federal Ministry of Education and Research) at the end of February as part of the call CO2-WIN. The project "TRANSFORMATE" coordinated by b.fab has set the goal to convert CO2 emissions from industrial parks into valuable biopolymers. In addition to b.fab, the project consortium includes a total of 7 project partners from academia and industry: Max Planck Institute for Molecular Plant Physiology, Max Planck Institute for Colloids and Interfaces, University Stuttgart, Ertel IonStream UG, Plinke GmbH, YNCORIS GmbH & Co. KG and Dechema e.V.. The project runs for 3 years from 01.03.2020 to 28.02.2023.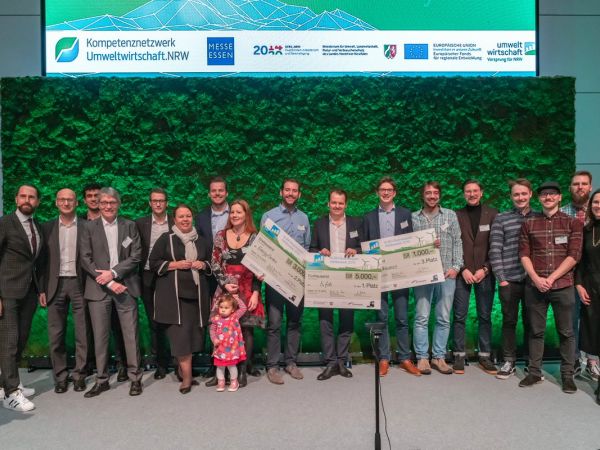 We congratulate Dr. Frank Kensy and b.fab GmbH for their success as the winner of the KUER Businessplan Competition.
The competition sought start-up teams that are exemplary for the innovative strength and diversity of the environmental economy in North Rhine-Westphalia.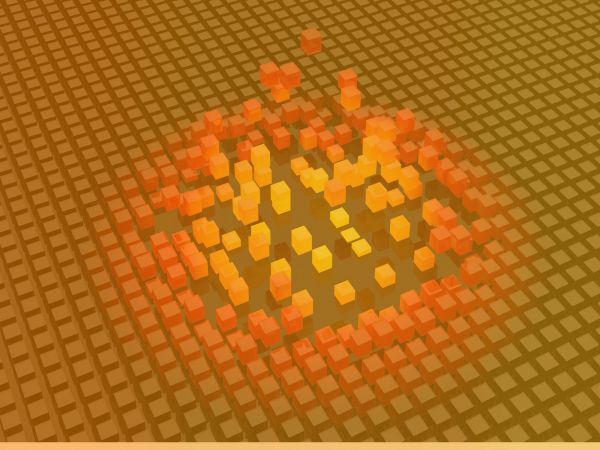 Cellbricks was honored by "Capital.de" as one of the top entrepreneurs under the age of 40. We congratulate Lutz Kloke on this great success!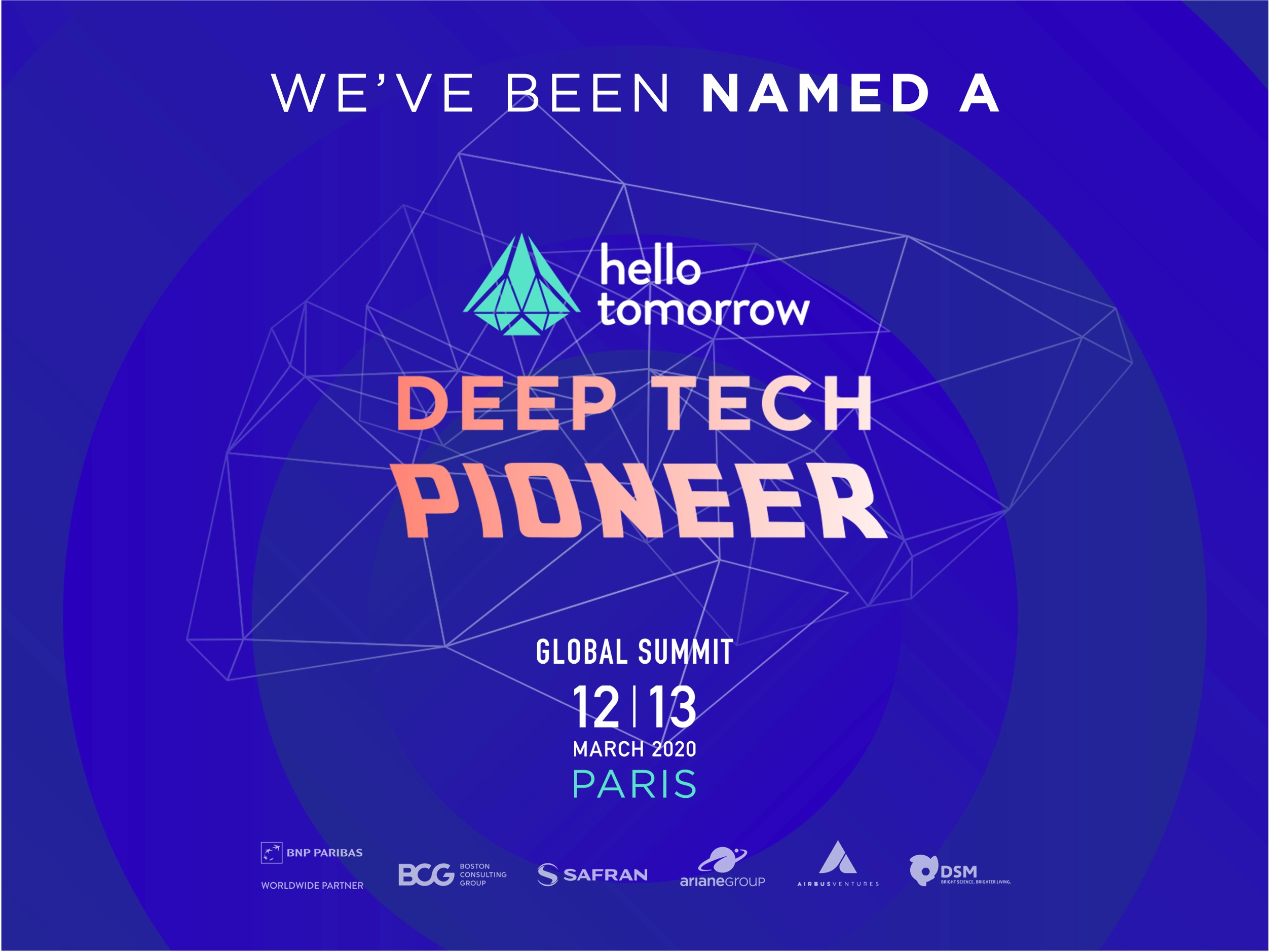 Cellbricks has been named one of Hello Tomorrow's Deep Tech Pioneers. Selected among more than 5,000 startups from 128 different countries that applied to the Global Challenge. You can meet them at the Hello Tomorrow Global Summit in Paris on 12th-13th March 2020. Congratulations!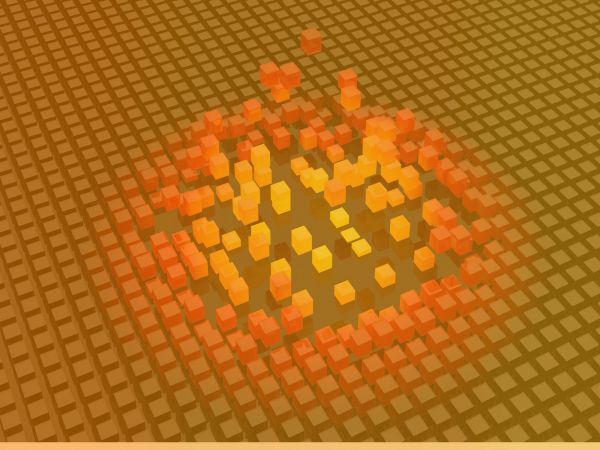 German TV show "Mittagsmagazin" accompanied the Cellbricks team during the production of a liver model and illustrated the enormous application potential of the Cellbricks organ models for example in the drug discovery without animal testing.
Mittagsmagazin 05.11.2019 Cellbricks-Beitrag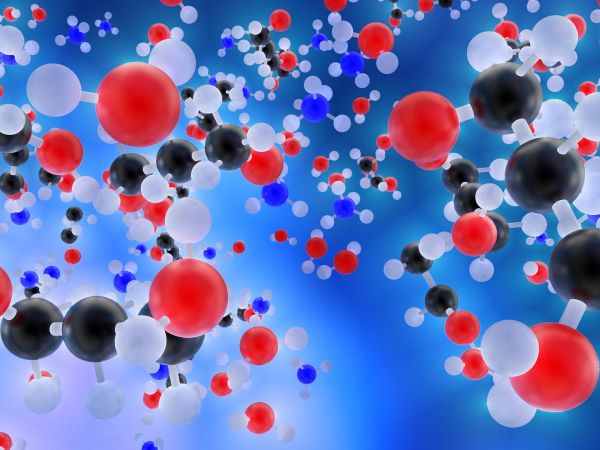 Co-founder and CEO Dr. Frank Kensy introduces b.fab in a ChemManager interview. He illustrates the company's vision of an electrification of the bioeconomy to form chemicals and proteins based on CO2 and renewable energy. As a lesson learned, Frank points out that one of the core challenges for start-ups is the acquisition of venture capital in Germany.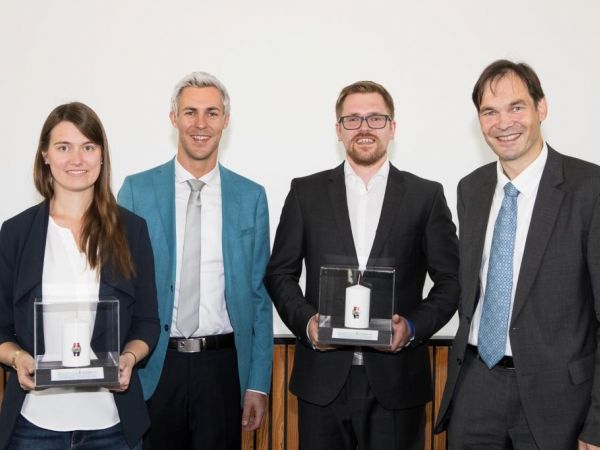 Inventors Dr. Nadja A. Henke, Dr. Petra Peters-Wendisch and Prof. Dr. Volker F. Wendisch have been awarded the Jörg Schwarzbich Inventor Award for their patent on coproduction of carotenoids and amino acids. The Prize has been awarded for the first time. The production concept allows for the simultaneous access to two valuable compounds with relevance for the feed industry: lysine and astaxanthin. Bicomer seeks to apply this technology for the sustainable production of lysine and astaxanthin.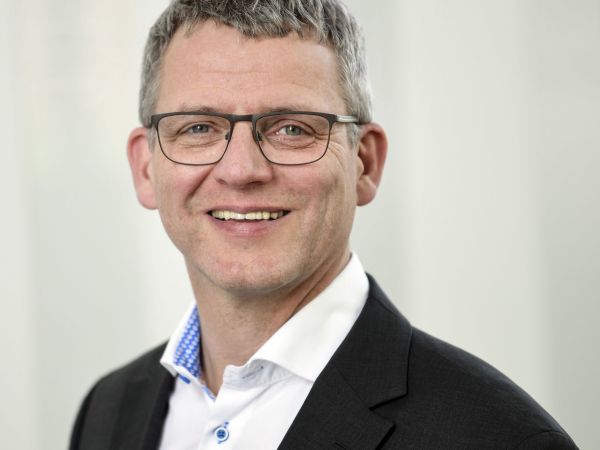 Dr. Georg Lentzen has been appointed as Managing Director of b.value AG as of 01.07.2019. He brings in-depth expertise and knowledge of biotechnological processes, and their commercialisation in young companies, to accelerate the positive development of b.value AG.
Dr Lentzen comes with over 20 years of experience in various leadership roles in biotech companies in the United Kingdom, Germany and The Netherlands. Prior to joining b.value AG, he was Director R&D at the Dutch biotech company Isobionics B.V. where he coordinated the development of a biotech platform for terpene-based flavour and fragrance products. Earlier in his career, he was responsible for R&D at bitop AG (Germany) and led a team in drug discovery at Vernalis plc (UK). Dr. Lentzen received a PhD in biochemistry from the University Witten/Herdecke.
At the same time, Dr. Thomas Schwarz is leaving the management team of the b.value AG. He will continue to support the company as shareholder and ideas provider.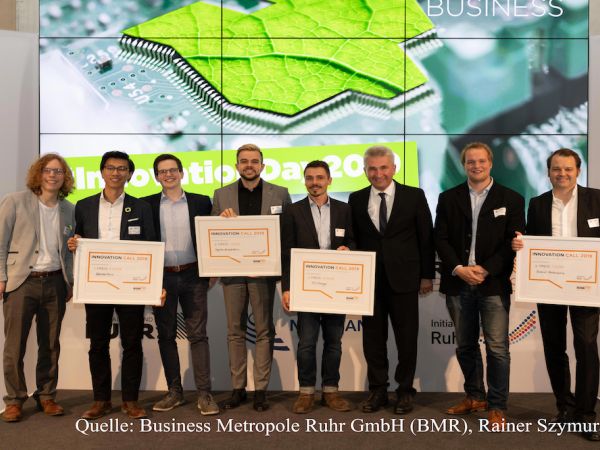 With its innovative platform technology, b.fab GmbH has won the second prize at the Innovation Day of the Business Metropole Ruhr in the category Concept. This was rewarded with prize money of 1,500 €.
After two already successful years, creative solutions for efficient business were again sought in the nationwide Innovation Call competition. This year's competition was dominated by the megatrend GreenTech: resource conservation, energy and material efficiency. A total of €9,000 in prize money awaited the four best ideas.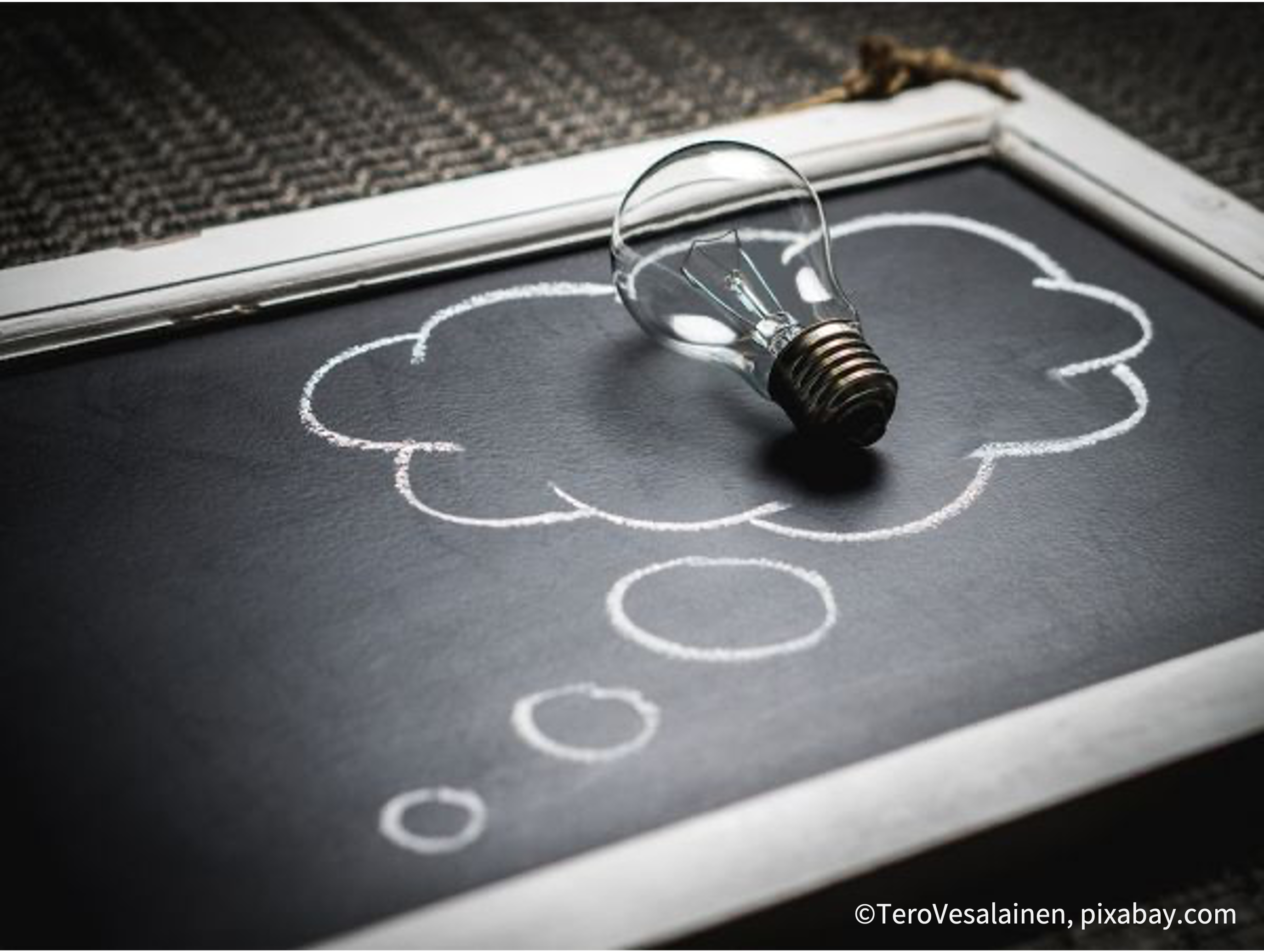 Congratulations! Dr. Nadja Alina Henke and Bicomer won first prize at the pitch competition at Biocamp 2019 in Breda, the Netherlands. The competition was part of the specialized business training which was organized by BioBase4SME and held in the cloister of Bovendonk.
19 bio-based start-ups from five countries from north-western europe participated and worked for six days on their businesses. The final pitch competition that took place in the chapel of the cloister was evaluated by three venture capitalists.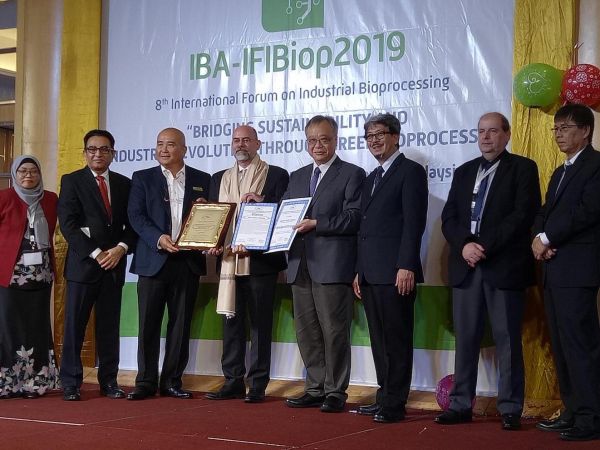 Professor Dr. Volker F. Wendisch, co-inventor of Bicomer, received the Distinguished Scientist Award from the International Bioprocessing Association (IBA-IFIBiop) for his work between 2017 and 2018 at the opening ceremony of the 8th IBA-IFIBiop Conference in Miri, Sarawak (Malaysia). 
Professor Wendisch heads the Department of Genetics of the Prokaryotes at the Faculty of Biology and is Deputy Scientific Director of the Centre for Biotechnology (CeBiTec) at Bielefeld University. He was also elected to the board of CLIB2021 for his expertise in system- and synthetic microbiology and biotechnology.
In addition, Professor Wendisch can boast around 200 scientific publications, which have already been cited more than 10,000 times. Numerous patents and patent applications prove the transfer of these findings from basic research into applications. He is now using his wealth of experience for the first spin-off of his chair.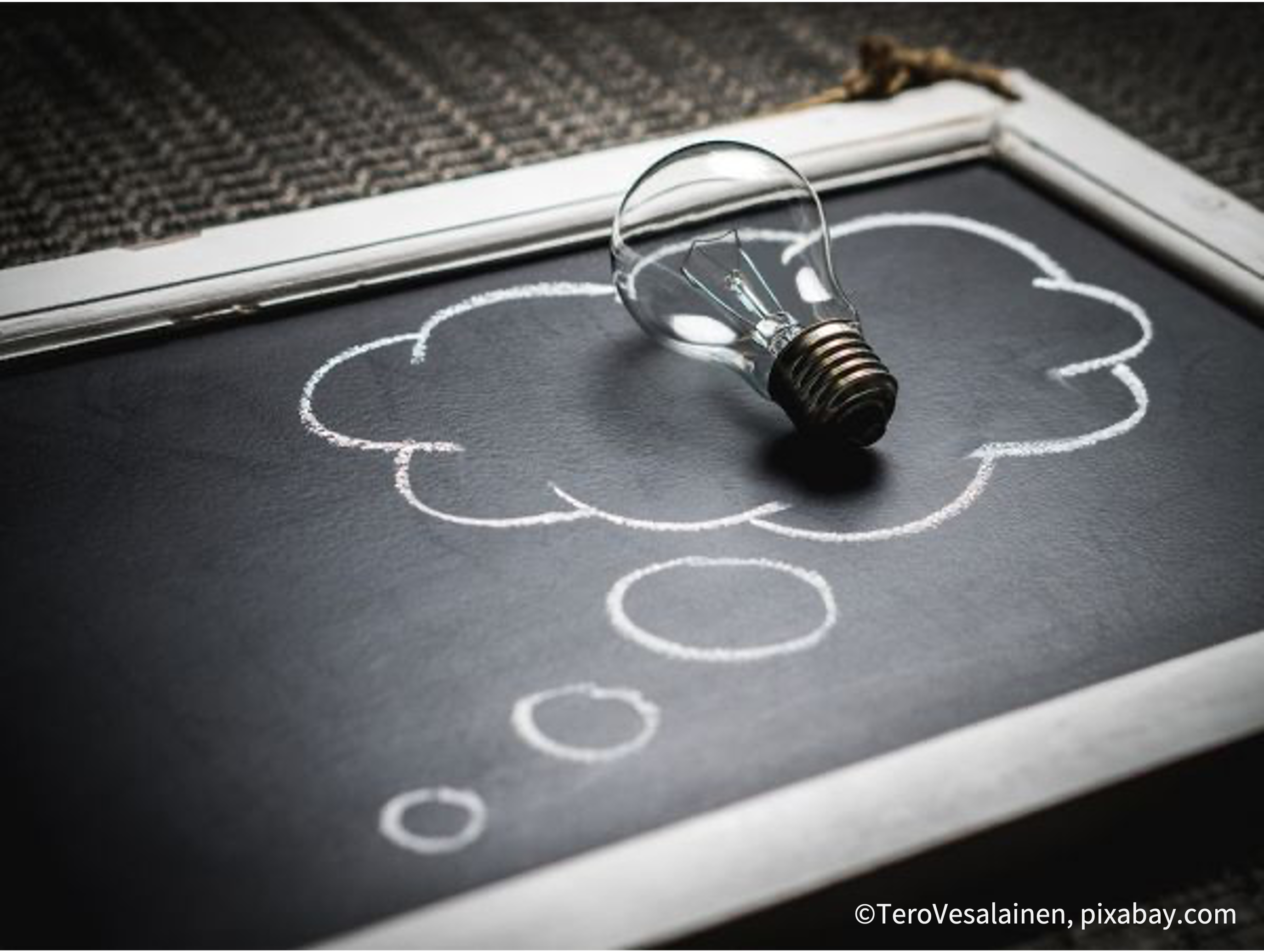 The nationwide Innovation Call competition seeks creative solutions for efficient business. Following two successful competitions in 2017 and 2018, this year's competition is dominated by the megatrend GreenTech: resource conservation, energy and material efficiency. The four best ideas will receive prize money totaling €9,000.
The final will take place on 21 May 2019 at the 'Zeche Zollverein", in which b.fab will also actively participate. Among others, Minister Pinkwart and Prof. Braungart ("Cradle to Cradle") will also be there.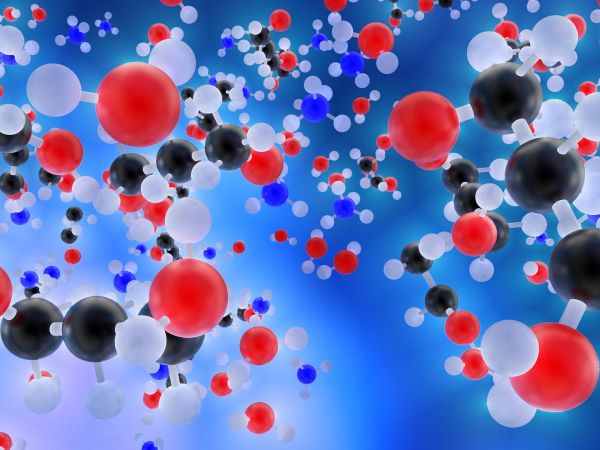 At the Handelsblatt Conference Chemie 2019 in Düsseldorf, not only successful chemical companies could present themselves, but also imaginative start-ups. b.fab also took the opportunity to present its innovative business idea to an interested audience.
There were numerous lectures on the challenges facing the chemical industry, such as social responsibility, growth strategies, and digitalization in the chemical industry. Furthermore, the bio-economy and the carbon cycles in the chemical industry were other highlights.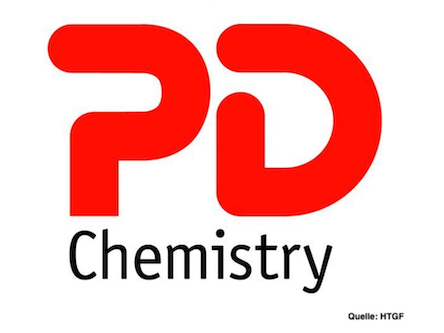 The Chemistry Pitch Day was organized by the HTGF together with ALTANA, BASF, Büfa, Evonik, LANXESS and Wacker. b.fab took the opportunity to present its business idea to an exclusive audience of investors and industry experts.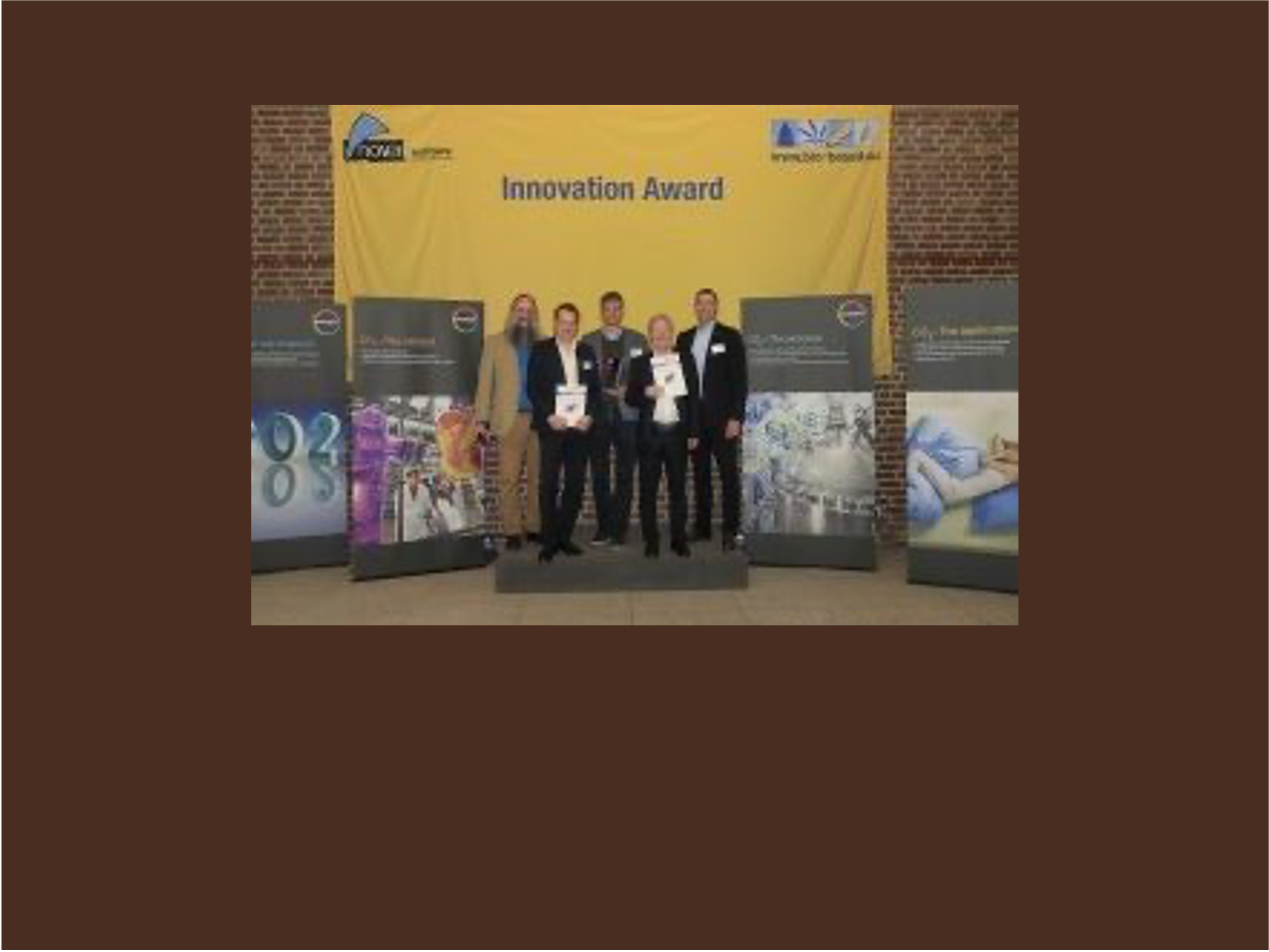 The innovation prize "Best CO2 Utilisation 2019", awarded for the first time, went to Carbicrete (Canada) for cementless concrete. The second place was given to Nordic Blue Crude (Norway) with synthetic kerosene, petrol, and diesel made from CO2, and the third winner was b.fab (Germany) with innovative biotechnology based on synthetic biology. 
The three winners were chosen by the expert audience at the "7th Conference on Carbon Dioxide as Feedstock for Fuels, Chemistry and Polymers" after brief presentations by the six nominated companies. A jury of 20 candidates had previously selected these finalists. With 200 participants, the conference was able to further establish itself as one of the world's most important meeting places for the young CO2 use industry.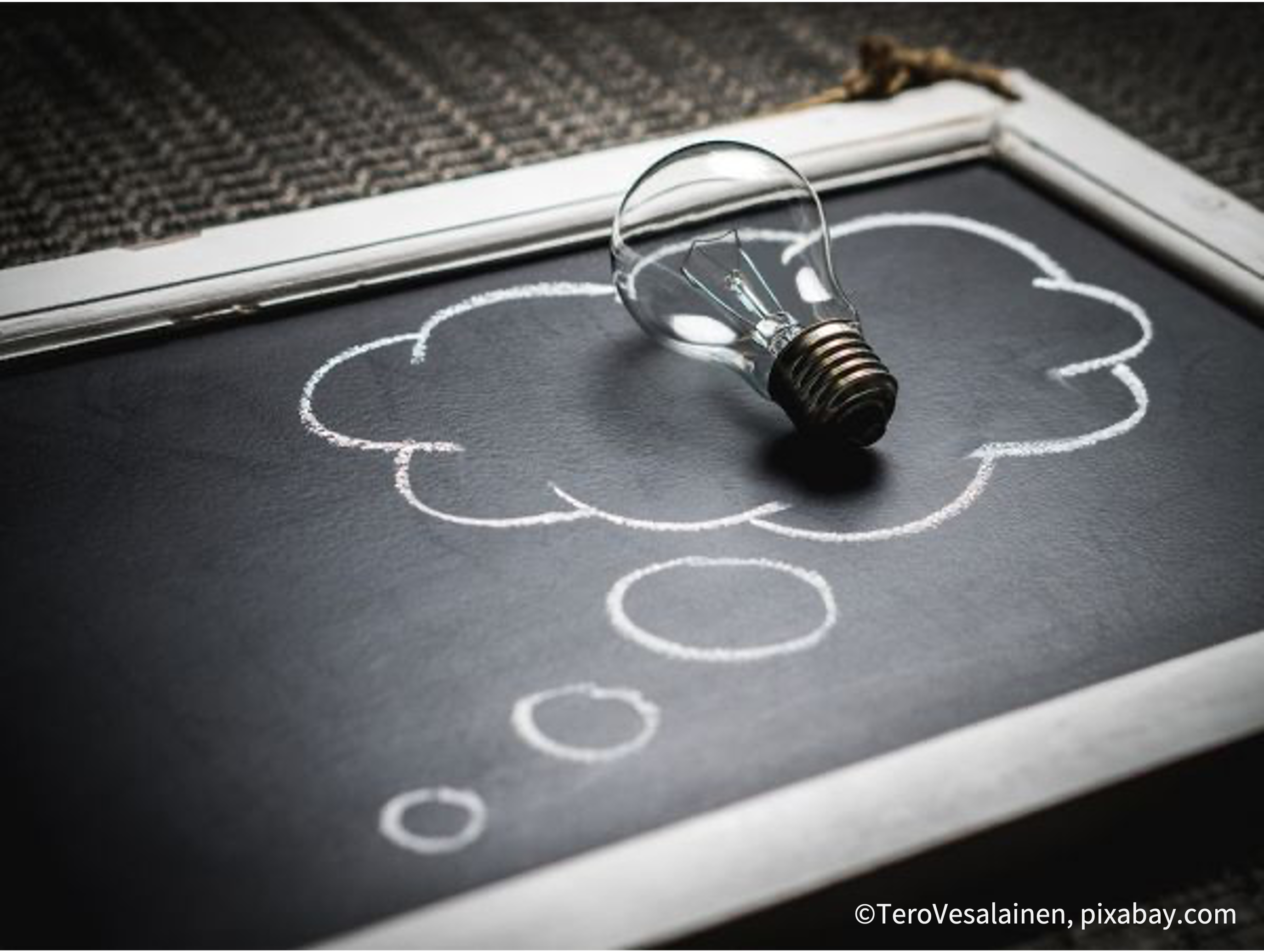 The announcement of the first Innovation Award "Best CO2 Utilization 2019" has brought forth a multitude of outstanding innovations in the field of Carbon Capture & Utilization (CCU), which showed how active companies are in the implementation of CCU. The abundance and quality of the applications surprised and inspired the Advisory Board and selection of the selection of nominees was not trivial.
b.fab was selected as one of the top 6 candidates for the presentation of their CO2 use at the 7th Conference on Carbon Dioxide as Feedstock for Fuels, Chemistry and Polymers on March 20, 2019 in Cologne. Other candidates nominated worldwide include: LanzaTech (USA), Carbicrete (Canada), Nordic Blue Crude (Norway), Gensoric (Germany) and CCm Technologies (England).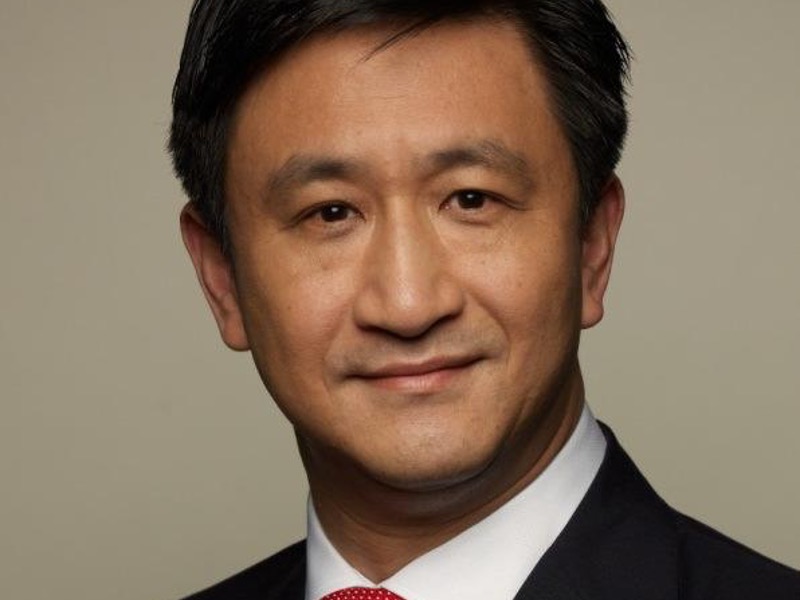 We are pleased that Dr. Dahai Yu was named as one of the most successful migrants in Germany by Manager Magazine.
Dr. Yu has been a member of the Supervisory Board of b.value since 2017. He was also a member of the Executive Board of Evonik until 2013, and is now a member of the Supervisory Boards of Lehmann & Voss and Sinochem, among others.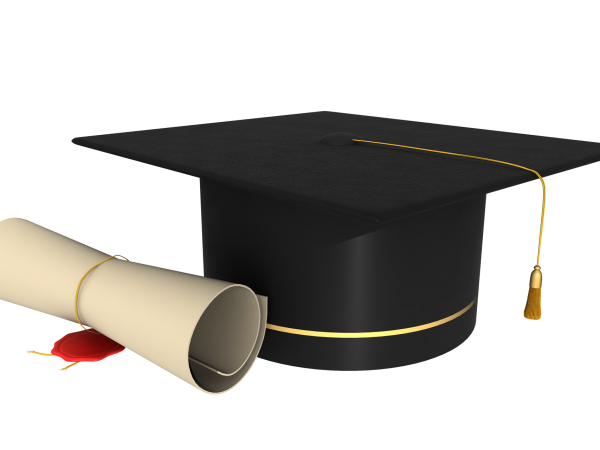 Congratulations! Dr. Nadja Henke received the doctoral prize of the Universitätsgesellschaft Bielefeld (UGBi) for her PhD thesis work on the "Regulation of carotenoid biosynthesis and metabolic engineering for terpenoid production in Corynebacterium glutamicum".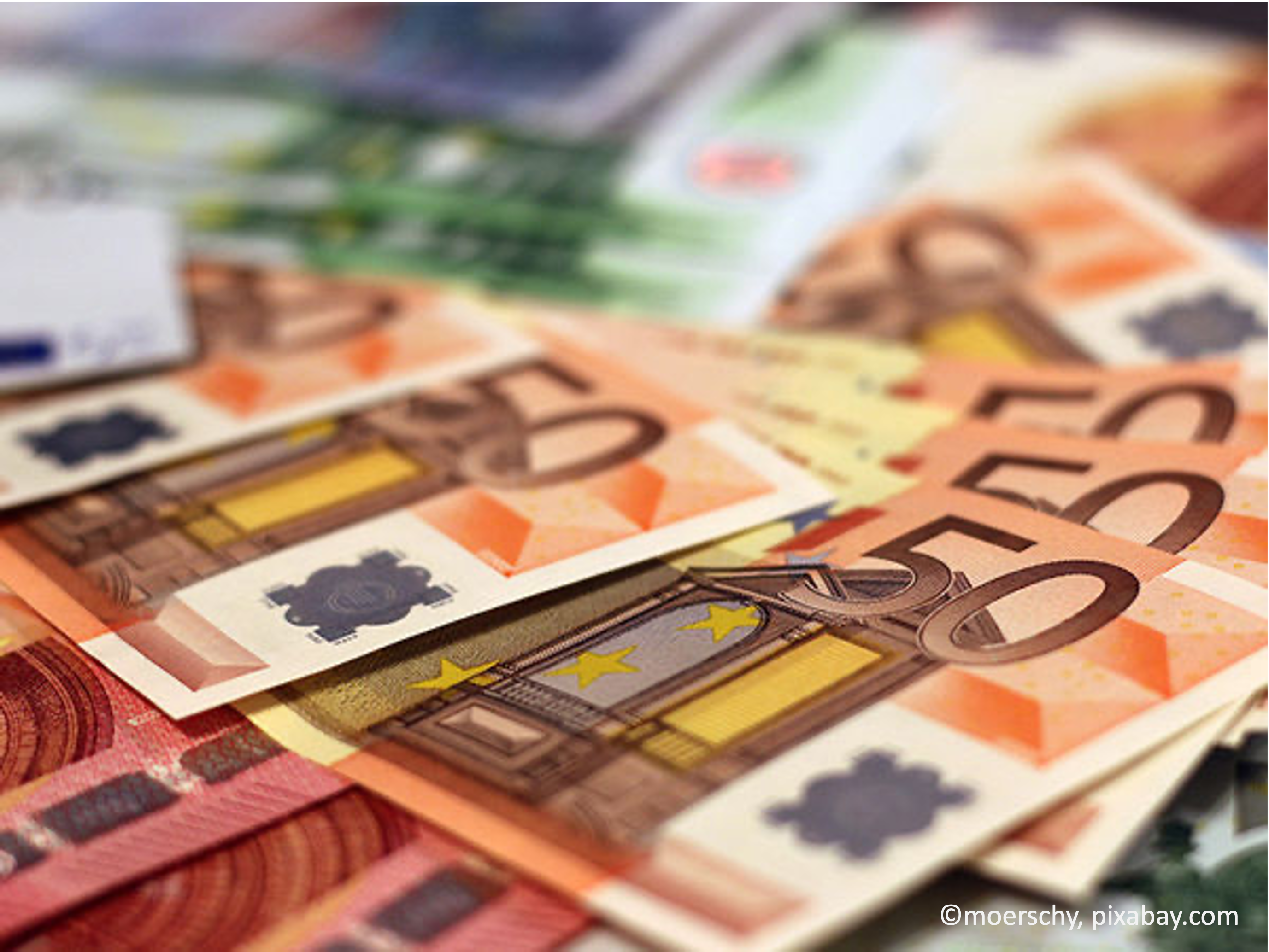 Crop.Evolution receives non-repayable state support through the KMU innovativ programme (introductory module). KMU innovativ is a highly competitive programme of the "Bundesforschungsministeriums". This funding is granted as initial support and co-financing for our development work.

In the next step, we want to achieve non-repayable government co-financing of the entire development work and the brand entry strategy of between 50-80%.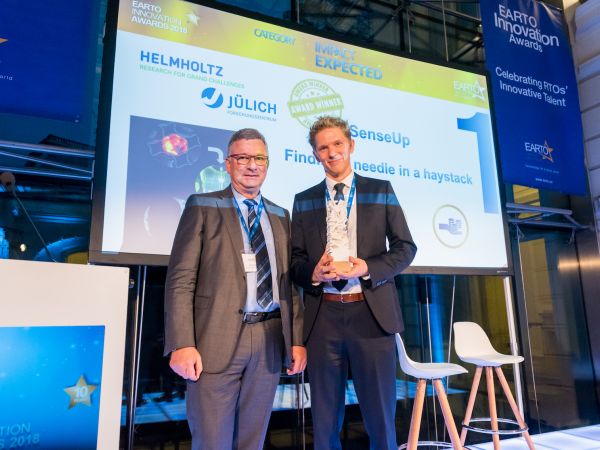 SenseUp has won the European EARTO Innovation Award (Impact Expected). The Europe-wide award not only covers biotechnology, but also all research areas of the Helmholtz, Fraunhofer and other European societies.

This will certainly increase the visibility of our participation after winning the Innovation Award NRW and will be useful for SenseUp's customer acquisition.

The EARTO network includes over 350 research and technology organisations in more than 20 countries.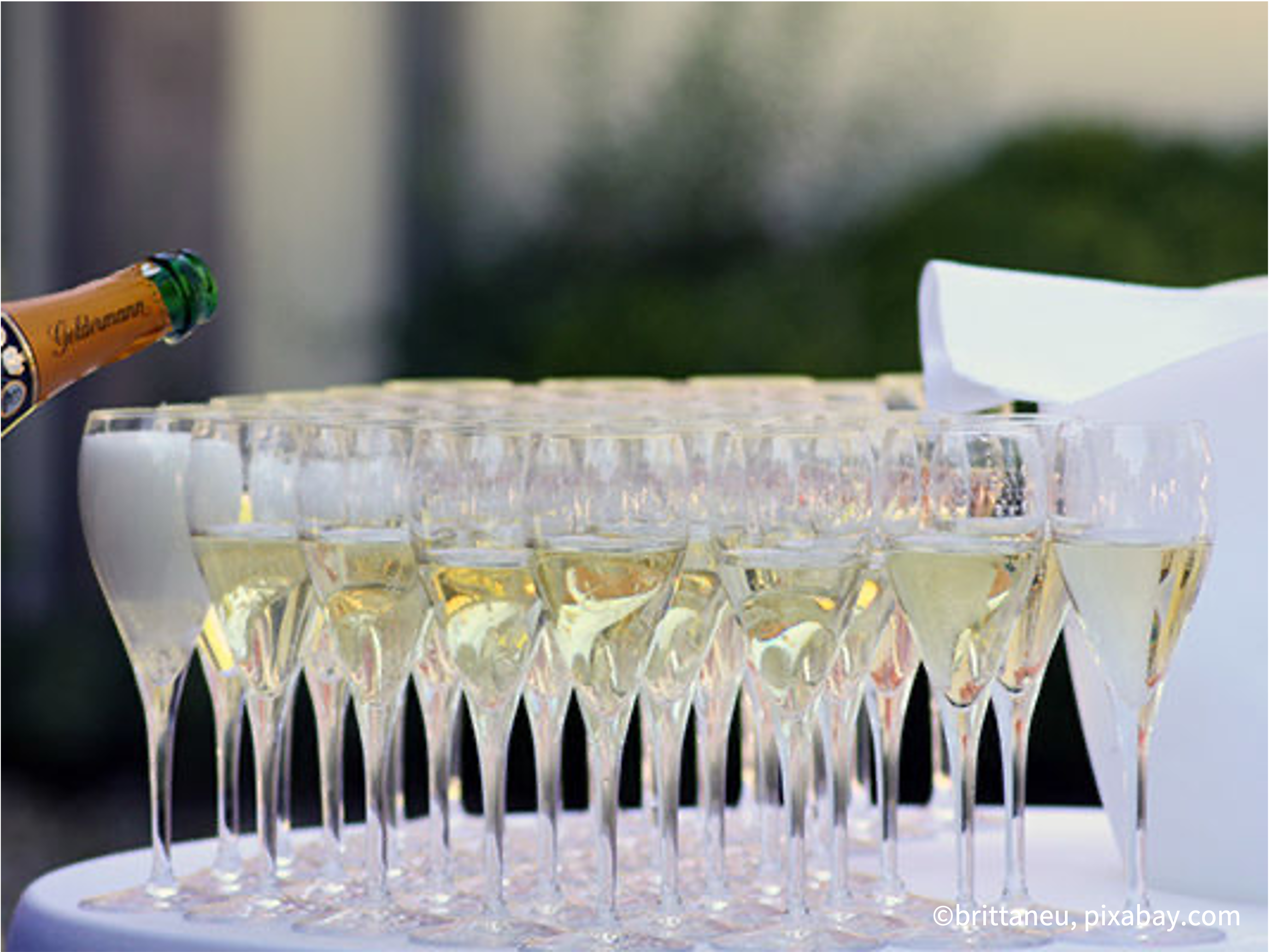 Anniversary celebration at the new location in Dortmund. Bitop AG celebrates its 25th anniversary in Dortmund. This is where the new production site of the cosmetic active ingredient manufacturer, which is specialised in extremolytes, is established.
Further information: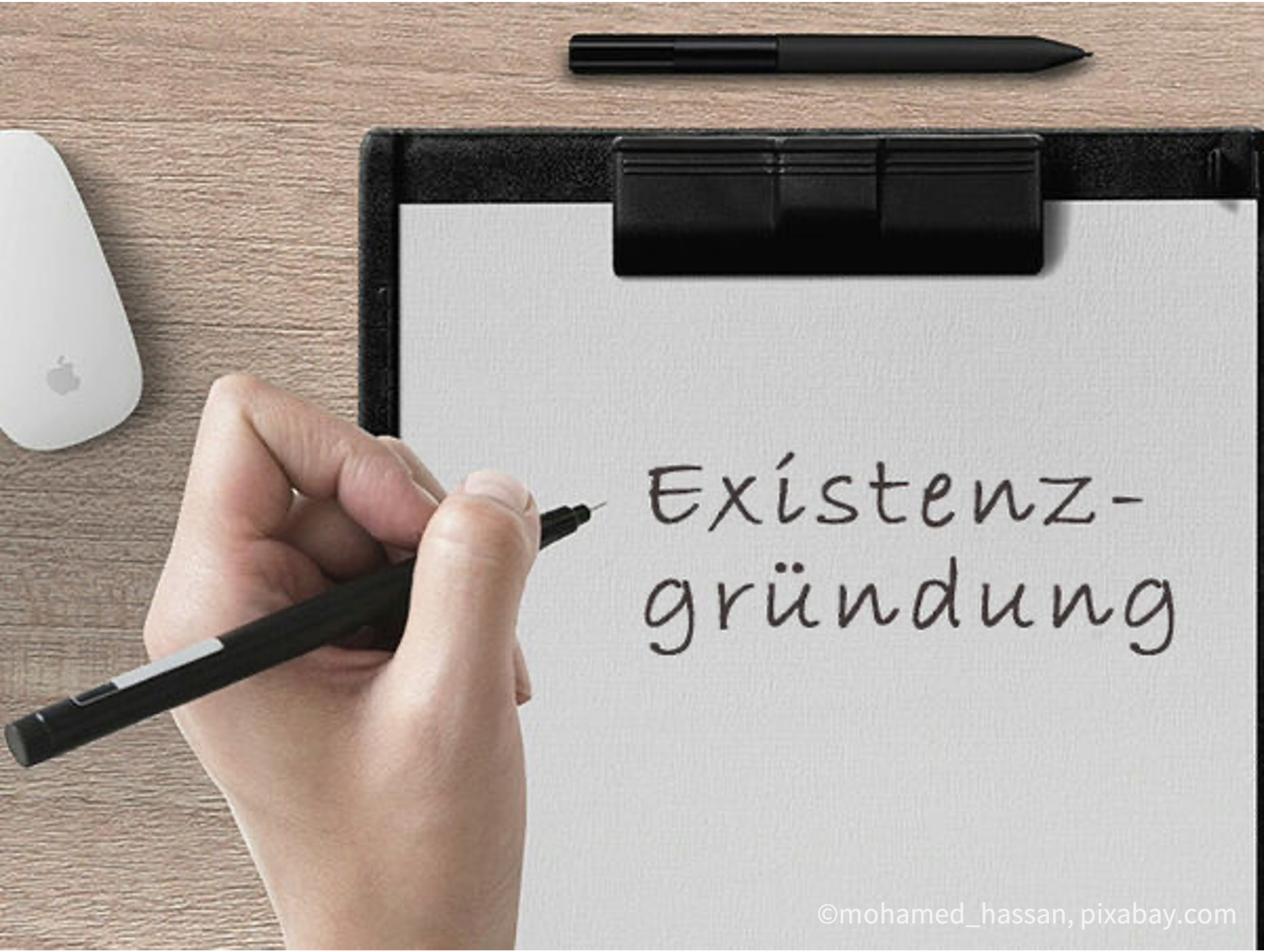 Launch of Crop.Evolution GmbH. Crop.Evolution GmbH is a young start-up company, which was founded with the participation of Technical University Dortmund. Further shareholders are b.value Deutsche Biotechnologiebeteiligung AG and Prof. Dr. Kayser.

The company researches and develops plant-based biotechnological processes for the production of valuable ingredients and plans to market novel products for cosmetics, pharmaceuticals and nutrition.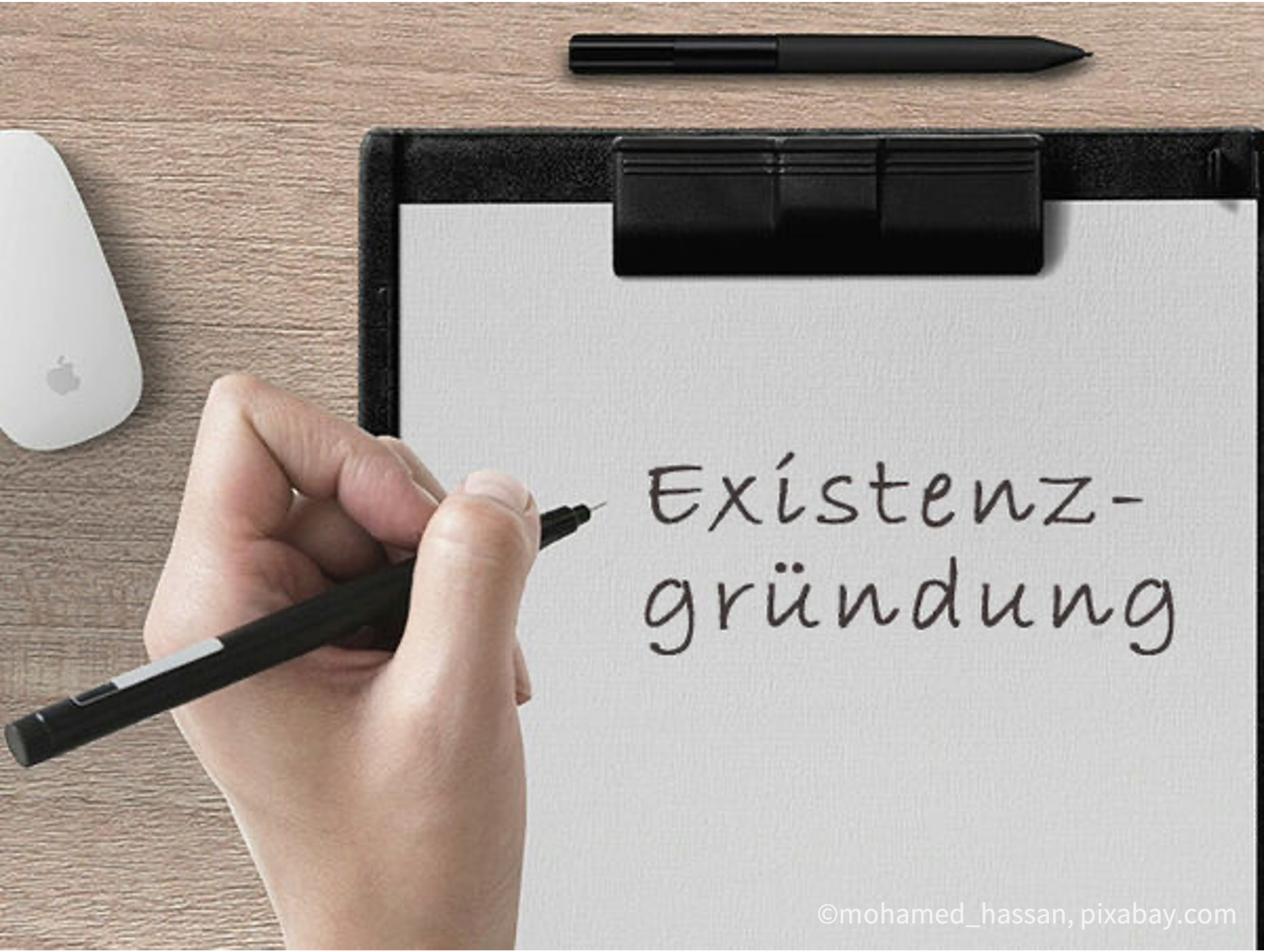 Launch of b.fab GmbH. b.fab GmbH is developing a new generation of bioprocesses that produce valuable chemicals based on CO2, water, and renewable power.

The microbial platform technology is based on conventional, established production organisms that can be programmed quickly and easily using synthetic biology. The company has many years of experience in the field of metabolic design, highly parallel and automated bioprocess development, and scale-up of bioprocesses. The energy- and cost-efficient technology will be developed in partnership with the raw material and chemical industries.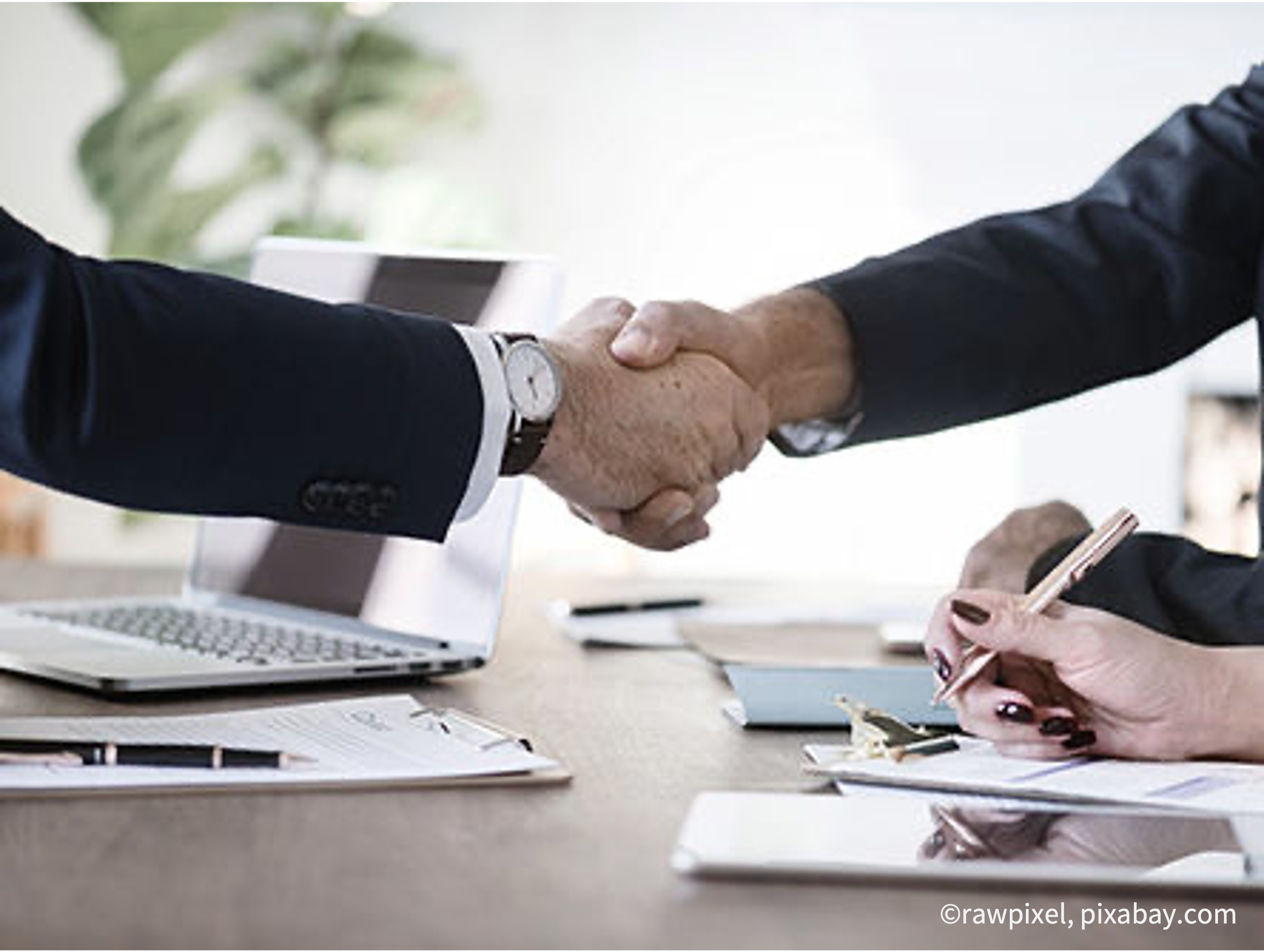 Düsseldorf, 16. April 2018 - b.value AG, an investment and financing company specialising in young companies in industrial biotechnology, invests in the dynamically growing biotech startup SenseUp GmbH.

b.value AG, an investment and financing company specialising in young companies in industrial biotechnology, invests in the dynamically growing biotech startup SenseUp GmbH.
Founded in 2015, SenseUp develops microbial production strains for the large-scale production of amino acids, for example, as part of a licensing model. The patented SenseUp technology allows 50,000 times faster selection under relevant process conditions than conventional optimisation strategies and thus allows the tailor-made and process-specific development of ready-to-use and optionally GM-free high-performance production organisms.
These are important advantages for SenseUp customers, especially for food and feed applications. The excellent technology and company development in the first two years is reflected with winning the Innovation Award NRW in 2016 and the BMBF funding as part of the "Gründeroffensive Biotechnologie" (GO-Bio).
b.value AG sees itself as a driving force in the development of startups in the field of industrial biotechnology and chemistry in Germany. Peter Kallien, Managing Director of b.value AG: "The future belongs to biotechnology. With our many years of entrepreneurial experience and industry knowledge, we want to help young companies such as SenseUp to develop their potential to the full".
The two young entrepreneurs Dr. Georg Schaumann and Dr. Stefan Binder, whose doctoral thesis work resulted in the SenseUp technology, are pleased with the trust placed in them and their technology:
"We have been working together with Peter Kallien and Dr. Thomas Schwarz since our first steps towards founding a company and know not only a reliable investor but two competent personalities with various company founding experiences and an extensive network at our side".

The SenseUp Biotechnologie GmbH develops microbial production strains for the biotechnological production of amino acids, peptides and proteins. The patented SenseUp technology enables optical determination of the productivity of microbial strains on the single cell level.

This makes it possible to analyze very large cell libraries in a short time under process conditions and to isolate highly productive, upscale-compatible strains. On this basis, SenseUp offers its customers tailor-made production strains, media formulations, and processes.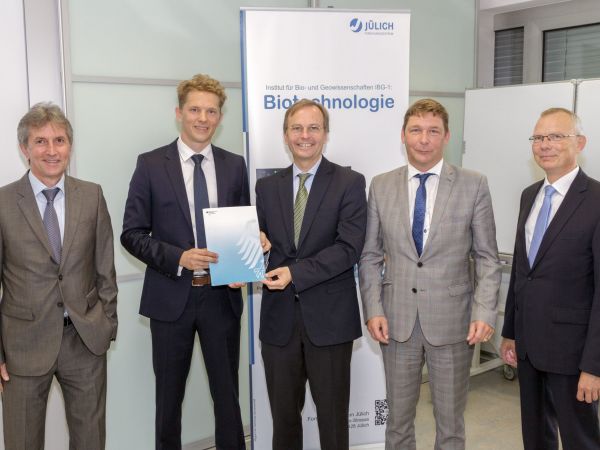 SenseUp receives funding in second GO-Bio phase. As early as 2014, SenseUp GmbH was able to convince and received a funding decision from the biotechnology startup offensive (GO-Bio phase I), sponsored by the "Bundesministerium für Bildung und Forschung. The company has now succeeded in acquiring further funding within the framework of GO-Bio phase II until 2020.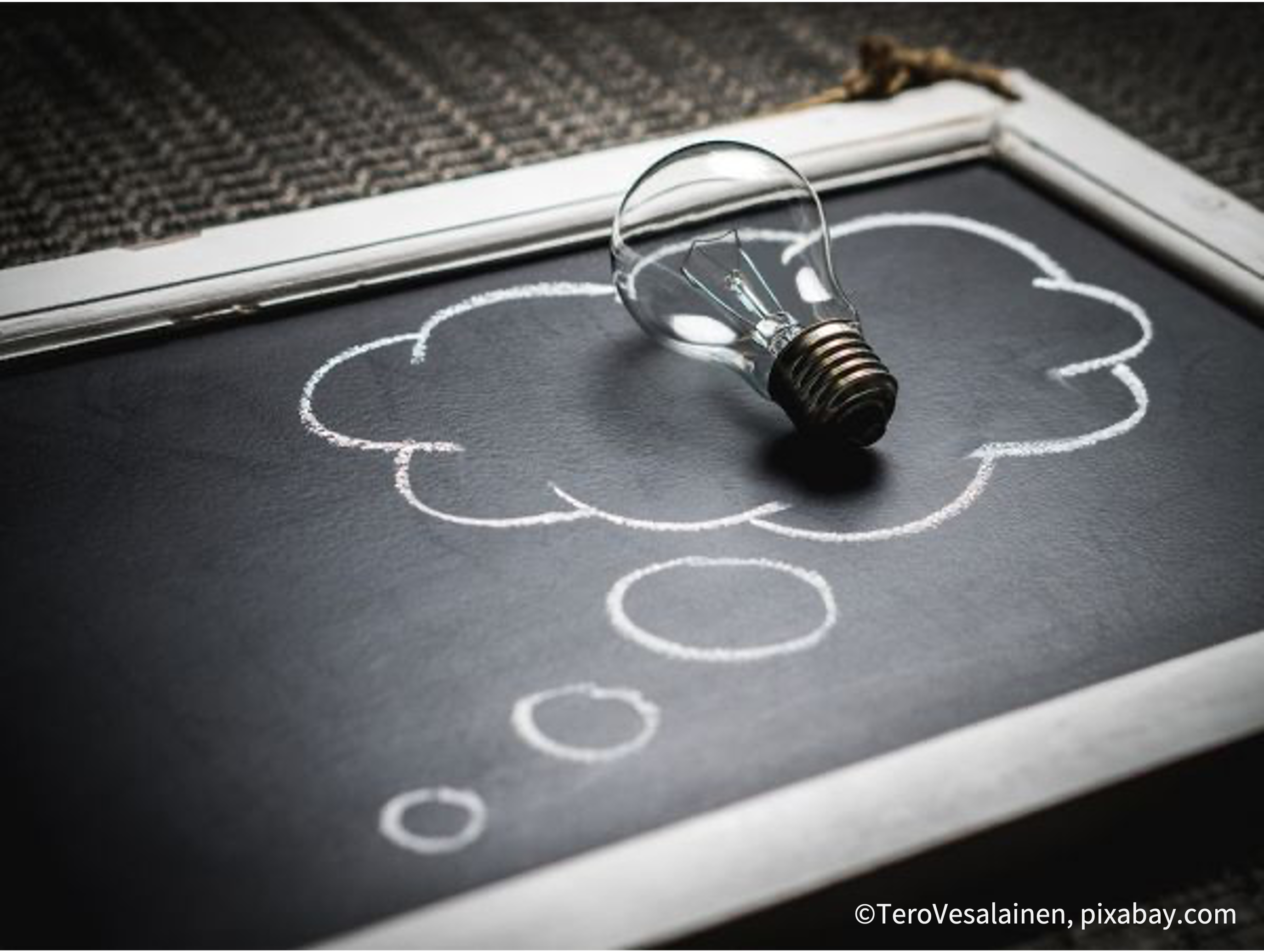 SenseUp GmbH receives the Innovation Award NRW for its innovative sensor technology. This award distinguishes excellent scientific development achievements that show an extraordinary application relevance.
Dr. Georg Lentzen (Managing Director)
Georg.Lentzen@b-value.de
Peter Kallien (Managing Director)
Peter.Kallien@b-value.de
b.value AG
Otto-Hahn-Straße 15
D-44227 Dortmund
+49 (0) 231/79300196
The industry is looking for technologies.
We are looking for biotechnology investments.
Copyright 2021 b.value AG